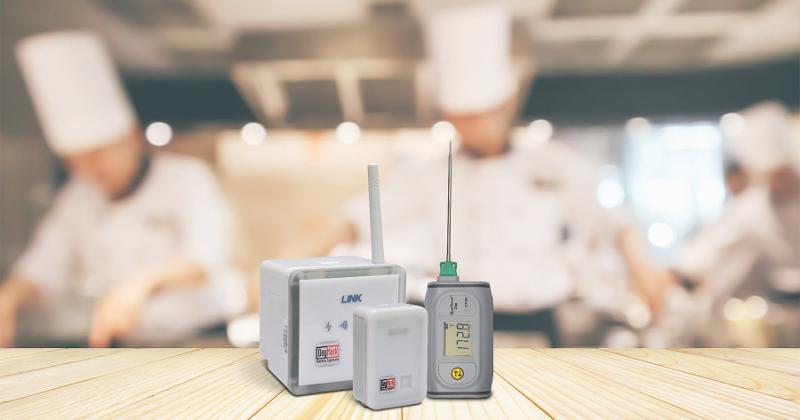 Food waste has become a significant problem in the U.S.
An enormous amount of food is being thrown away every day, and it doesn't just affect the bottom line: food that is not eaten ends up in landfills, where it rots and produces greenhouse gasses. The food service industry has long focused on preventing wasteful product losses—losses that cost them billions of dollars each year. In particular, grocers struggle with reducing waste as they juggle responsibilities ranging from ensuring food safety to providing quality for customers.
A common source of product waste is temperature variation, which leads to a drop in food quality and shelf life. Maintaining stable temperatures to prevent food loss is vital and addressing issues of temperature has become easier with the introduction of technology that allows for continuous temperature monitoring.
Successful operations are using more efficient temperature monitoring systems to try and stem losses related to food waste. The Temp Monitoring Solution that is part of DayMark's MenuCommand kitchen automation platform is one such system. Featuring JRI's cutting-edge, long-range LoRa technology, this solution increases store efficiencies and improves procedures with efficient tracking of temperature, humidity and other environmental constraints, even in large-format stores with heavy foot traffic and other potential obstacles such as equipment and coolers scattered across the store.
Automated temperature monitoring systems offer a variety of features to help make the management process seamless. The DayMark solution, for example, includes sensors that monitor temperatures frequently to ensure equipment is working properly. Data collected by the temperature sensors can be managed on a monitoring web platform using a PC, a tablet or even a smartphone. Store employees are immediately notified about temperature fluctuations, equipment downtime, power losses or refrigerant leaks, and the notifications help eliminate expensive product loss, effectively boosting a store's bottom line.
Store operators looking to utilize a temperature monitoring system should look for those that are effective yet easy to use. Some companies even offer free web demos to help with the challenge that learning new technology can present.
Stores are now able to implement myriad strategies to manage energy costs and reduce waste, but when it comes to profitability and customer safety, the most effective tactic is to invest in automated kitchen technology with a temperature monitoring solution.
Article originally appeared on the Winsight Grocery Business website.
comments powered by

Disqus