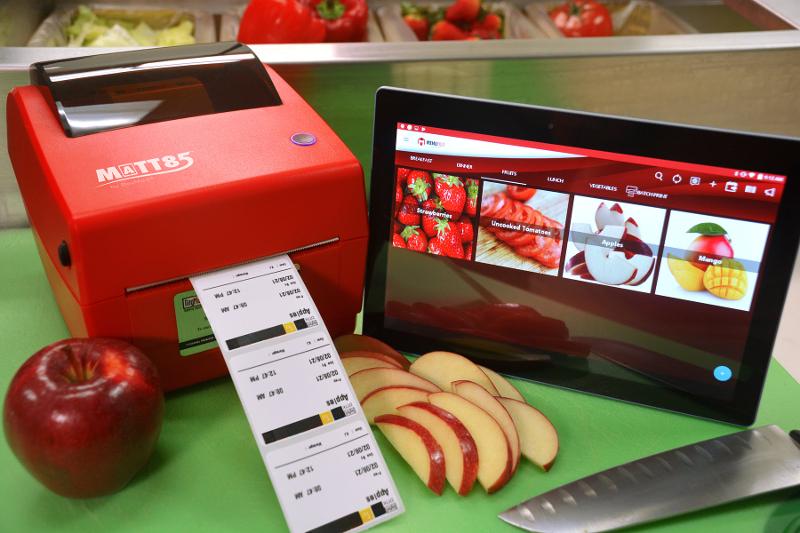 As labor challenges continue in the foodservice industry, many restaurant owners are turning to automation to help run their businesses. Utilizing available technology to help ease the stress of being understaffed is a strategy that is paying off, especially as more and more people are feeling comfortable traveling and dining out.
According to January 2022 data from U.S. Bureau of Labor Statistics, employment in foodservice/bars rose by 43,000 in December 2021, but overall is still down by 653,000 compared to February 2020 figures. With the high cost of recruiting, hiring, training and retaining staff, automation offers benefits such as simplifying certain tasks, filling staffing gaps and helping with inventory and storage. For example, innovative technology can increase the effectiveness of handling day-to-day responsibilities, such as employee scheduling, food prep tasks, equipment cleaning and tracking incoming shipments of products.
Kitchen automation is a cost-effective solution with long-term benefits. An automated kitchen can increase employee productivity and reduce the chance of error. DayMark® Safety Systems' suite of kitchen automation applications, exclusively through the MenuCommand® Kitchen Automation Platform, provides applications for task management, receiving and menu labeling.
It's all in the details
One of the hardest day-to-day responsibilities of any business is managing people. DayMark's Task Management application can help managers streamline employee scheduling and assignments, such as food prep, equipment cleaning and tracking received shipments of goods. A user-friendly web portal helps document the progress of ongoing operations in both the front- and back-of-house quickly and efficiently with a variety of tools that address the assignment and tracking of tasks, flexible scheduling and recording daily health details (including temperature measurements). Included in this application is a training section, where materials such as kitchen protocols and procedures are kept in a central location, providing staff with a comprehensive resource for instruction.
While applications like Task Management address a wide variety of activities, other apps offer a more focused approach to increasing efficiencies. DayMark developed the Receiving Module, for example, to simplify the process of receiving shipments. It gives managers the ability to create custom, item-specific non-conformances that identify and document orders that are short, out-of-spec or otherwise incorrect. The application also can be used to adjust the status of an expected shipment and keep open deliveries on hold based on delays or other incomplete information.
MenuPilot®, Daymark's flagship application, is now available for Android and iOS tablets. This application can also significantly reduce time spent on daily tasks and help a kitchen run more efficiently, without spending time and money having workers handwrite food rotation labels. By investing in an automated system, activities such as tracking inventory and food rotation labeling takes less time and results in greater food safety and consistency in operations. MenuPilot's accurate food rotation labels help track when food will expire, reducing food waste—a frequent problem in most foodservice settings.
At the corporate level, MenuCommand® provides a desktop-based dashboard with high-level oversight of status, performance, and other real-time data analytics through the cloud, giving restaurant managers a new way to keep operations running smoothly. Centralized management and communication of data changes can be communicated immediately to staff anywhere as long as there is access to an internet connection.
Utilizing technology goes a long way in upholding customer confidence, maintaining food safety and running an efficient, cost-effective kitchen.
Article originally appeared on the Restaurant Business website
comments powered by

Disqus