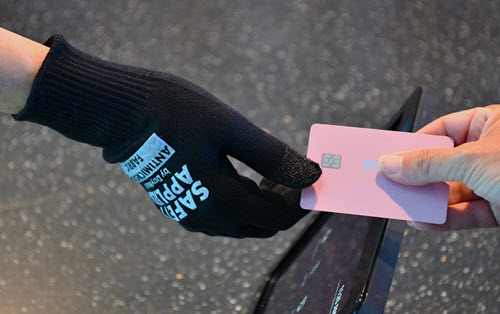 Building a strong customer experience has long been a driving force for earning customer loyalty—but with the coronavirus pandemic, maintaining a positive customer experience while having little or no physical contact with customers requires restaurant operators to rethink their approach to how they do business.
To thrive both now and beyond the coronavirus pandemic, operators must figure out how to implement long-lasting solutions that are transparent and feel natural to their customers. Customers need to know that restaurants are taking every precaution they can to keep safety at the forefront their business.
This change in approach is especially important for restaurants that offer dine-in, takeout, and delivery services. Owners must look for best practices and products that protect the health of customers and employees, regardless of eating in or eating out.
One specific area of concern is the concept of reduced contact with customers. Contactless food service is extremely difficult, so it is important for operators to implement proper procedures when contact is inevitable.
With this in mind, many new products have hit the market that are specifically designed to ensure that contact is conducted as safely as possible.
Easing into contact
For guests who have chosen to venture back to dining in a restaurant, observing staff using proper equipment can relieve some potential anxiety.
Antimicrobial gloves, for example, give front-of-house staff members a measure of germ protection that is visible to guests, but with the added benefit of allowing managers to allocate hard-to-procure disposable gloves for vital kitchen tasks. Seeing a sanitized surface label, which staff can apply to newly-sanitized surfaces, can also be reassuring for guests. The availability of hand sanitizer in various areas of the facility provides staff and guests with an extra measure of protection—and peace of mind.
Additionally, floor decals demonstrate proper social distancing and easily adhere to various hard indoor floor surfaces. Wall signs and floor decals serve to remind customers and staff to keep a safe distance between themselves and others.
Delivering safety
Delivery has continued to serve as an important vehicle for those who are not yet ready to return to in-house dining—and its role has been vital in keeping many smaller operations afloat.
While delivery requires the least amount of contact in a food service transaction, tamper-evident labels such as the TamperSeal line can further help ensure the safe delivery of food items. TamperSeal labels feature security slits that cause the label to lose its integrity if someone attempts to open the container. If the seal is broken upon delivery, it is a clear indication that the food may have been tampered with.
By employing these and other products, restaurant owners can demonstrate to guests how they are working to ensure the safety of their employees, the food they prepare, and their customers. The COVID-19 crisis will end at some point, but by making necessary changes now, customers will remember their experience and continue to return where they know it is safe—even after the pandemic is over.
Article originally appeared on the Restaurant Business website.
comments powered by

Disqus