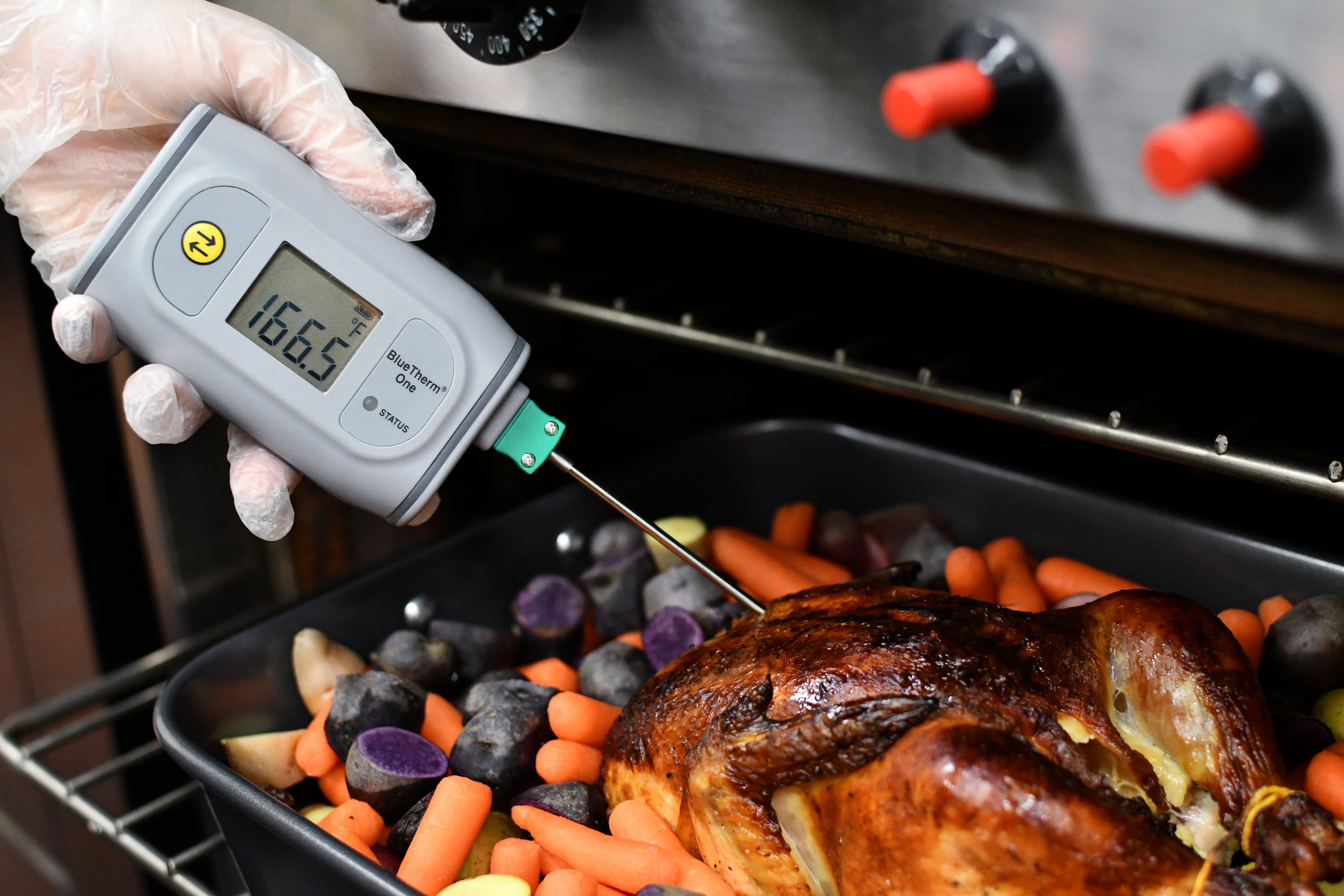 Although shoppers are busier than ever and continue to value convenience, they also want— and expect—convenience foods that put a greater emphasis on fresh, healthy ingredients.
To help ensure that these consumer expectations are met, c-store operators are now tailoring their products to meet consumer demand and growing competition. Prepared foods for takeout and ready-to-eat foods that are cooked in-store have opened up new revenue streams for c-stores—and also created new competition. C-Store operators now find themselves playing on the same field as restaurants, supermarkets, and other food service establishments.
With these new food offerings, c-stores are faced with the same food safety regulations and procedures required of restaurants and other food-serving establishments. As a result, successful c-store operators are adopting smart strategies to maintain food safety and are investing in new technology designed to increase efficiencies and improve practices.
Monitoring Food Temperature
One crucial step towards meeting health and safety standards is to focus on temperature monitoring – both in refrigeration units and in food checks. Monitoring temperatures can be tedious and sometimes ineffective as operators or staff members manually check and record temperatures in a handwritten log. New technologies, however, are breathing new life into the process and helping many operators avoid costly run-ins with health inspectors.
One such system, due to be released soon, is the DayMark Temp Monitoring and Food Check Solution. Offered by DayMark Safety Systems in partnership with JRI – designers and manufacturers of measuring, control, and monitoring solutions – the HACCP-compliant system provides food safety management, temperature monitoring, and compliance through an intuitive and comprehensive web application, either wirelessly or through a hardwired connection.
Key advantages include an automatic alert that is sent via text or email when the system detects critical temperature changes that could affect food safety and quality and the ability for operators to perform automated temperature and food checks from a remote location as frequently as needed. The system eliminates the need for staff to manually check temperatures and is an accurate and reliable way to make sure all foods are stored and cooked correctly.
In the Cloud
Systems that utilize cloud-based technology provide consistent and precise information—a key aspect that becomes especially important when the health inspector comes to the store. The DayMark solution, for example, sends information to the cloud where it is maintained on a dashboard, eliminating worry about mistakes or the possibility of someone falsifying information.
C-store operators should not have to worry about food safety while trying to keep up with the fast pace of changing customer demand. By investing in automated temperature monitoring systems, they can worry less and focus more on delivering customer satisfaction.
Article originally appeared on the CSP website.
comments powered by

Disqus