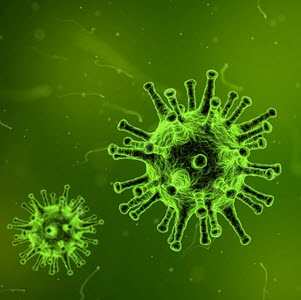 Every news venue is talking about coronavirus, but what do we really know about it? 2019 Novel Coronavirus (referred to as coronavirus) was identified in 2019 as the cause of an outbreak starting in Wuhan, China. At first, it appeared that the source of the virus was at a seafood and animal market indicating animal to people transmission, but since it has been shown that it can also be transmitted person to person. It also appears to be spread through coughing and sneezing. A large number of people have been diagnosed with coronavirus and many deaths have resulted. At this time, the largest numbers have occurred in China but there is movement of the virus across the globe due to international travel. As of February 7th, Centers for Disease Control and Prevention (CDC) reported confirmed cases in 27 countries. The symptoms of coronavirus are fever, cough, and shortness of breath. According to the CDC, these symptoms seem to appear within two to 14 days after exposure.
We have already talked about norovirus and hepatitis A viruses and risks for foodservice operations. Coronavirus would have some similarities in that it is a biological hazard that is contagious and it only takes a small dose to make someone sick.
What should we be doing in our foodservice operations to control for the potential of coronavirus? Remember, cooking does not kill most viruses so that is not a control measure. Here are a few guidelines (which should be practiced anyway to prevent other viral illnesses!) that will help control for this virus:
1. Don't allow employees who are ill to work with food.
2. Practice good personal hygiene.
3. Wash hands often using proper procedures.
4. Use single-use gloves as an added layer of protection.
5. Avoid bare hand contact with ready-to-eat foods.
6. Clean and sanitize work surfaces.
Download and post these steps throughout the operation to help prevent illnesses.
comments powered by

Disqus