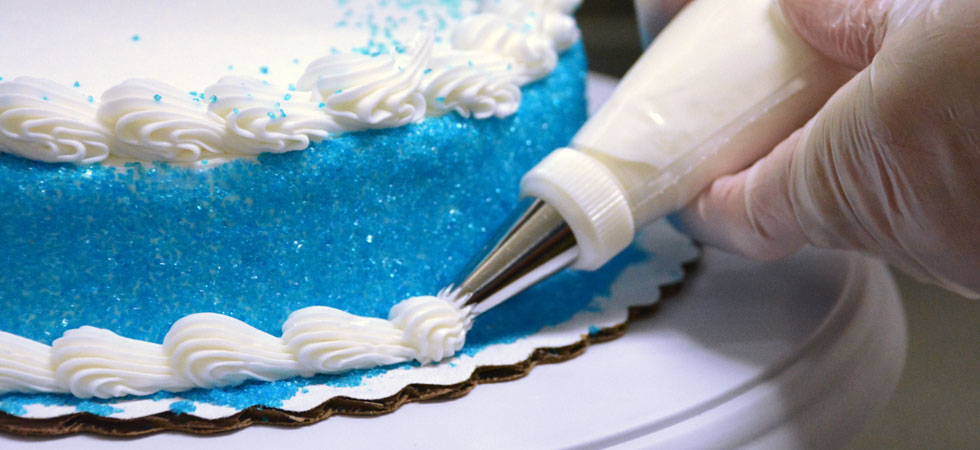 Hand-E-Grip and Grip2Go by DayMark pastry bags have undergone a branding facelift.
The two brands, available from DayMark Safety Systems and long recognized as industry leaders in pastry bags, are being re-branded. Hand-E-Grip bags will now be known as PipingPal® pastry bags, while Grip2Go will be known as PipingPal® Plus.
Integrating DayMark's highly durable, easy-grip design, with burst-resistant welds and a smooth interior that enhances product flow, both PipingPal and PipingPal Plus disposable pastry bags will continue to deliver the strength and comfort of traditional canvas bags for which they have come to be known.
DayMark's pastry bags still accommodate a wide range of tips and couplers and are sealed to prevent tampering. They also feature a convenient 45° angle that allows the user to get close to the product and are ideal for a variety of piping applications with icing, chocolate, mashed potatoes, soft meats and other pureed foods.
Delivering the confidence and control of reusable bags (without the messy cleanup) and durability for thick, textured fillings, PipingPal and PipingPal Plus bags continue to be a preferred alternative to reusable bags. They are FDA compliant and EU certified food grade material, while carrying no risk of contamination due to improper cleaning, as they are simply disposed of after use.
PipingPal and PipingPal Plus bags are available in 12", 18" and 21" variations, sold in dispenser boxes and in bulk.
Plus More
While PipingPal continues to set the standard for disposable pastry bags, PipingPal Plus bags provide an even stronger, more durable option. PipingPal Plus bags provide all of the same benefits as PipingPal bags, and deliver four times the tack-level, enhancing grip and reducing hand fatigue.
Though not yet offered in most areas, two other members of the PipingPal family are currently available in select markets, including the United Kingdom, Europe and the Middle East:
With the same enhanced grip as PipingPal Plus bags, the 21" PipingPal Eco piping bag is biodegradable and non-ecotoxic. Sold both in dispenser boxes and in bulk, PipingPal Eco is a more environmentally-sustainable option.
Additionally, PipingPal Hot piping bags are the ideal solution for applications requiring heat resistance. Built on the same technology as PipingPal, PipingPal Hot bags are resistant to microwave heating up to 50°C/155°F and to oven heating up to 95°C/203°F. Offered in bulk only, PipingPal Hot bags are available in 18" and 21" sizes.
For more information, including how to order DayMark's line of PipingPal pastry bags, visit DayMarkSafety.com or call 800-847-0101 toll-free.
comments powered by

Disqus