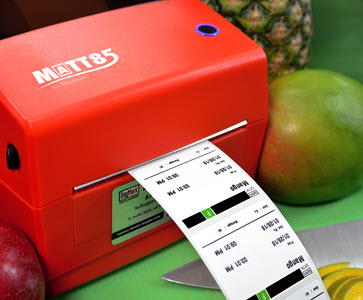 Modern consumers today are much savvier about what they eat. Younger consumers still demand fast grab-and-go foods, but they don't want to sacrifice quality or freshness—and who could blame them? And because it can be difficult to strike a balance of foods being fresh, fast, healthy and convenient, grab-and-go shoppers tend to be label readers: They want to read the ingredients and nutritional information so they can make a fast, informed decision on what to buy and eat.
With this rapidly evolving food trend, c-store retailers have learned that serving convenient, better-for-you food options and expanding operations to include restaurant-style foodservice are effective ways to grow their customer base. These strategies are paying dividends for many stores, but they also present another challenge: Staff members are having to quickly learn new skills and procedures that they may not be prepared for, including proper food prep, labeling and the related requirements.
Fortunately, changing technologies, such as those that address both food rotation and grab-and-go food labeling, can play a major role in meeting the needs of a c-store's foodservice program. Using kitchen automation systems such as the MenuPilot™ platform from DayMark® Safety Systems allows operators to create, change and print food rotation and grab-and-go labels on demand.

On the front end, automated grab-and-go labeling allows c-store retailers to be more responsive to customer dietary restrictions, allowing for a continuous rotation of foods that meet specific dietary needs as well as customers' individual preferences. In prep areas, accurate food prep labeling ensures that proper food rotation procedures are in place and keeps operators in compliance with food safety regulations.
Consumers seeking convenience still want good-tasting, better-for-you foods and appreciate being able to know that the food they purchase is high-quality, safe and healthy. This, in turn, builds credibility for retailers and will keep customers coming back for more.
Article originally appeared on the CSP website.
comments powered by

Disqus