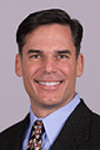 Are we remaining open?
Yes, CMC Group, and all of its business units, is an Essential Business.
Dr. Amy Acton and Governor DeWine announced on March 22 that effective at 11:59 PM March 23, 2020, the State Order to operate ONLY Essential Businesses as identified by the US DHS. This order is in effect through April 6, 2020 (update: now extended to May 1, 2020) and allows critically essential businesses such as the CMC Group to remain operating to provide necessary products and services to other essential businesses and services such as healthcare, food, and energy supply.
Is CMC Group, Inc. considered an "Essential Business?"
CMC Group companies are recognized as with "Essential Business" status as a company(s) that provide(s) critical components to such essential end-use manufacturers and distributors as noted below.
The CMC Group of companies specialize in several critical technologies that strategically benefit our customers, many of which are essential suppliers to critical national trades. Examples of such products are our DayMark Safety Systems division's food service safety products, software & services, personal protective equipment, first aid kits/refills, spill response kits for blood and bodily fluids, and our Century Label division's FDA compliant/EPA registration-specific product labels being placed on hand sanitizer and hard surface disinfectants by the nations premier commercial/consumer chemical companies. As well, SmartSolve Industries, an environmentally sensitive packaging component supplier, provides our innovative green materials used in the manufacture of critical consumer hygiene and cleaning supplies required to maintain healthy homes. Our Markham Converting group provides critical fabrication and coating of raw material components to all three of the aforementioned divisions.
comments powered by

Disqus